(Warning: this post is a long "ode to my son," so you might want to scroll way down
to Inspired Sunday if you're not in the reading mood... )
This has been my mantra for the past few weeks or even years, and if you can bear with this long post you'll understand why. Dear ADHD adventurous son, who is also quite brilliant, got a burr up his @$$ to stop taking college classes for a while and find a really good job. (We have always made him work for what he wants.) Being the brilliant, interesting, annoying, highly experienced with computers, and ADHD wonderfully spontaneous person on hyperdrive that he is, he updated his Linked-In profile and within two days had Google and several other companies contacting him. In the meantime, he applied for many jobs with tech companies, got interviews with them all, and ended up taking one in Santa Monica with Edgecast - the company that manages the data flow for Hulu, Pinterest, Twitter, and other huge companies. Very exciting!
But first he HAD to go to Puerto Rico by himself for a rock-climbing, caving, sky diving, scuba diving, Electric Daisy Carnival (don't ask) adventure. I kept saying, you can't get sick, cut yourself on coral again and get a staph infection (like in Jamaica last year), break something (he always does), or worse. But our protests were useless, he went anyway, and needless to say, I aged a few years in those ten days and wore out the good Lord, which is probably why the phone call "Mom, I don't know what to do, I smashed the rental car into a semi" didn't completely freak me out. (It was an exaggeration--he broke the mirror bumping into the semi's mirror in a parking lot going about 15 mph and got it fixed at a dealership for 25.00.)
Jamaica. Don't know how high... "I really didn't need a helmet, Mom, but they made me wear one."
Broke a bone in his knee "Great jump, though," he said.
One of his many rock climbing adventures this year - didn't break anything or have to be rescued by helicopter. (Yep - that actually happened two years ago.) I find these pictures on Facebook!!
Once back home, he decided not to stay in the place he rented prior to his trip-- "I would kill myself if I had to live in a dump like that" (there are drama "kings" as well as queens), and decided to drive back and forth until he could move into a very nice place. Meanwhile, instead of packing and doing the things that sensible most people would do to get ready for a move, last Sunday on my wedding anniversary, he drove to the Red Bull Flugtag where people fly contraptions they've made off the Long Beach Harbor--3 hours from our house. (For this event, he had not built anything - God does answer prayer!)
A contraption from the Red Bull Flugtag
Another contraption. I'm actually sorry dear son had to miss this wacky event.
About the time he should have arrived at the event, we get a call. "Dad, my car completely stopped on the freeway and a cop called a tow truck to get me to a parking lot. What do I do?" Fortunately (or not) my husband doesn't care to know anything about cars, so he could only give our son the phone number of our mechanic. After hours of wondering how dear son is getting around or if he is in a bad part of town, I find out that his solution for getting home is on the back of a friend's motorcycle on one of the busiest freeways in the world--back on my knees again! Well, he did get home safely. A friend (he has loads from all over the place) happened to be driving through and brought him home--in a car! (Thank you, Lord, this is our anniversary after all!)
Some of his friends. He took this picture in Utah - he's a pretty good (understatement) photographer.
A few evenings later, my husband and I had to drive to see his new place, co-sign a rental agreement, and meet the people he will be living with. To get to Pacific Coast Highway (PCH), you can drive through any number of windy, two-lane, canyon roads that traverse the Santa Monica Mountains separating the Conejo Valley where we live from the ocean. There are turn outs for people to pull off the road for a variety of reasons - for me it's to recover from car sickness - ugh! At one of the spots my husband said, "this is where they park and HITCHHIKE to the dam." Okay, I was numb calm at this point. (I did tell you he has loads of friends--actually has never met a stranger.) And then about a mile up the road at one particularly high spot overlooking a sheer dropoff of about 800 feet, my momentarily stupid dear husband pointed out where our dumb dear son goes over the edge and down the side to get to the dam!!!! Breathe..... quick prayer....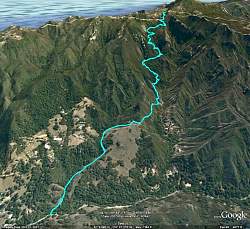 The road is the white line at the top before the blue line descends down into the canyon.
We finally get to the new condo, meet the landlords/roommates and love them. We go out for sushi at a trendy Santa Monica restaurant, life is fun, all is hopeful, and I feel the chaos settling down. Dear son says, "life is fantastic, and it's only going to get even better!"
I swear this isn't the restaurant we ate in, and that's not us, but it looks EXACTLY like him!!!!
Fast forward to Wed afternoon, sitting at my desk at work. Cell rings: "Mom, my eye is almost swollen shut. I think I have a staph infection. I saw it online. I'm taking a taxi to the doctor." As concerned as I was, I kept thinking - "why a taxi for a staph infection and to only go a few miles?" After all, I drove myself to the ER in the middle of a gall bladder attack. So he goes, gets meds for staph and stays in Santa Monica with a friend. Whew, I need a bottle glass of wine.
The next day, my cell rings ("I really wanted a phone again?"). "Mom, I only have $4.00 in my bank account. I'll starve!!! (drama king again). The car repair had wiped him out (oh, yeah, and Puerto Rico sky diving class, and Electric Daisy tickets, and the taxi, and too much sushi, and expensive camera gear), and he hadn't gotten his first pay check. So we worked out how to get cash to him quickly from his savings account here, and I think whew! I need a glass bottle of wine. Is this week over yet????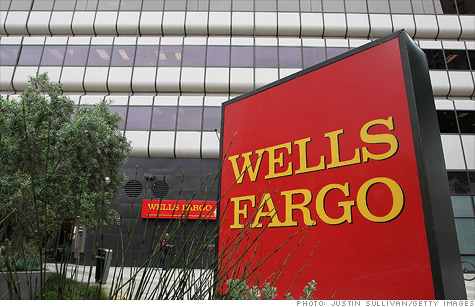 That night he decides to drive home to show us his eye.
(I spare you the pictures of this one!)
Mr. staph infection flops down on my bed (yick) at 11:00 complaining of pain (I did feel bad for him) but starts railing about losing a $20.00 bill while walking from the ATM to his car (ADHD again) and getting a $68.00 PARKING TICKET that day!!!!!!! AAAAAGGGHHHH!!!!! (IS THIS WEEK EVER GOING TO END??????)
The answer was "NO." Mr. staph spends the night at home but doesn't sleep well because of pain that loads of advil isn't helping--kinda strange. But he goes on to work--after all it WAS beer Friday--only to have everyone there tell him it looks like he was punched in the face--not so great after 2 days of antibiotics. So he gets worried and is sure he has MRSA. (I did say drama king, right?)
So he gets home from work around 10:00 p.m. (after stopping to eat sushi) --one hour AFTER the local urgent care has closed! His eye is swollen, he has tingling, burning, and is really concerned he has MRSA. "If it's MRSA, I could die!" (drama king). I keep suspecting it's something else, maybe shingles-- we are all kinda medical nerds-- and none of us knows if he should go to the ER. By 11:00, two calls to nurses, and 300 Google images of staph infections later, I am falling over with exhaustion. So poor, dear hubby, Sudoku book and music scores in hand, lumbers out to the car to drive him to the ER, which for our medical plan is 25 minutes away.
They return about 1:45 a.m. From a half sleep I ask: "Is it MRSA?" And hubby replies that they think it is a virus.
So somehow, dear son contracted a virus (in Puerto Rico?) that attacked the trigeminal nerves on the right side of his head. He is on antiviral meds, Prednisone, and antibiotics, I guess there is staph as well??? He is in pain, but it's a little bit better. So he's upstairs spending the last few nights at home recuperating in his room in familiar surroundings with his crazy loving parents nearby.
Seriously? Did you believe that????? Heck no. He packed his car for the move and drove back to meet friends in Santa Monica to experience Glow:
"Every three years, for just one night, Glow features an
extraordinary array of original, site-specific installations by local and international artists.
Ranging from the haunting traditional music
of the Javanese Gamelan to the most technologically advanced interactive artworks,
Glow celebrates the exceptional ability of artists to activate and shape public space."
Pic from Glow's Web site
Art from "Glow's" Web Site
Full of life, energy, enthusiasm, intelligence, creativity, strength, compassion, endless curiosity and the desire to reach and grow and challenge himself in every way. This is the boy who has made my hair gray. This is the man who has shown me what it means to truly live.
Laura
Inspired Sunday
I did look at all the wonderful link-ups this week, but I'm sorry that I didn't have time to leave you a comment. You can see that I've sorta been a little crazy, and I also had work and design team commitments. That's why a couple of posts really resonated with me.
First of all, when you've had a really crazy week, and you just want to make something pretty and don't have time or even much money, you could do what mother and daughter newcomers, Dianne, Jackie, and Jessica from Shabby Gals did: grab something out of your neighbor's trash, slap a $1.00 image on it from Walmart, and hang it in your palace. Can you believe how great this looks? I've gotta find some of those decals! And don't be tempted to cut a plank out of your neighbor's fence at 2 a.m.!
I thought that Lisa, from My Ordinary Country Life, might want to try this project! When she first posted the picture below in the link party, I will admit that I thought, "why would anyone... " You've got to read her "Pity Party" post. It will have you laughing and relating and loving her to pieces.
And just to hit it home, that family (or people and friends) and what we experience with them is what life is truly all about, be sure to read her other post here.
My small group of party goers has so many things in common. I am enjoying getting to know each of you better with every passing week. Now, I've got to scoot and go clean up this disaster of a house!
If you were featured, please display my badge on your blog. If you link up to this week's party, please link back to me. I would also love it if you became a follower! Now let's see what the first week of October brings. Link up anything you think we would find to inspire!